Home
>
ePresence
> Rich Internet Applications

> Rich Internet Applications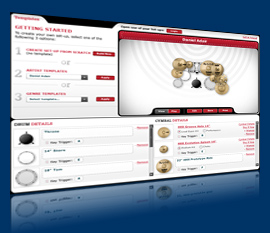 Applications That Do What YOU Want
Envisionsoft is a leader in Rich Internet Applications. Utilizing cutting edge technologies such as Adobe ColdFusion, Flex and Flash, we have developed highly effective, and engaging Internet based applications that have proven to be invaluable to our clients.
Rich Internet Applications:

Increase user loyalty
Deliver a more effective user experiences
Reduce complexity and increase end-user success rates
Flex / Flash Application Development
Envisionsoft has earned a reputation as a leader in complex Flex / Flash programming and application development. We?ve worked with some of Canada?s leading advertising and web services agencies to help them deliver top-shelf Flash-based applications for their clients.
Our Flex / Flash Development Services Include:
Flex Application Development
Flash Application Development
Flash Remoting
Flash Media Server
Advanced ActionScript Programming
Dynamic Flash Environments
Flex / Flash / XML integration
Interface and Usability Design